Nexus Continuum, LLC
"Nexus Continuum is a first of it's kind in Texas. Nexus is proud to have been granted permission to operate the only 24 hour transfer station located in northwest Houston, TX. Please stay tuned for further details as we begin to break ground on this very exciting project"
Public Information.
Response to Preliminary (Administrative) Review – December 2011
Response to First Technical N.O.D. - April 2012
Response to Second Technical N.O.D. - June 2012
Response to Requested Revision - August 2012
Coming Soon...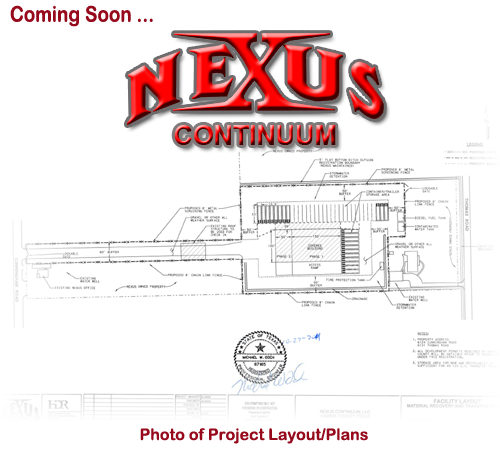 Simple
One simple call can help you find the right dumpster for your job.
Reliable
Fast delivery and on time pick-up of your dumpster.
Affordable
Fair and competitive pricing on all dumpster rental.
Experience
With over 40 years of combined experience, we can tailor our services to your waste hauling needs.
Contact Form
Primary Contacts
6131 Thomas Rd,
Houston,
TX 77041

(713) 996 9090

(713) 996-9595